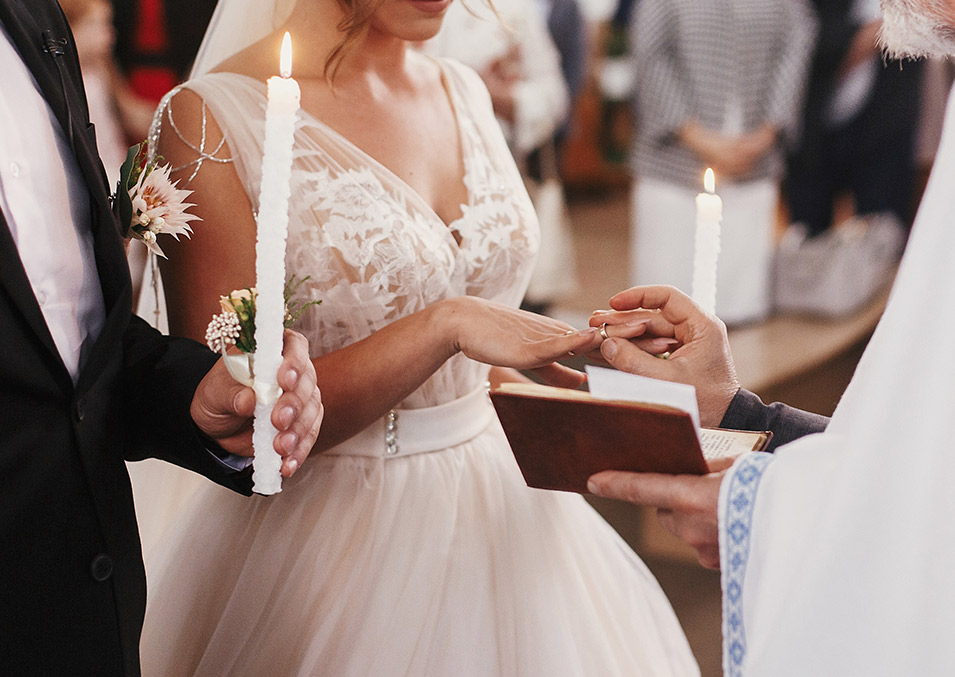 We are happy to marry all couples, regardless of sexual orientation and background. We believe God blesses all marriage where monogamy, faithfulness, respect and love are found and honoured. 
Your wedding is one of the key moments in your life. Couples that choose to be married at St. Andrew's Church can be assured of the interest and concern of the staff.
The church staffs wants to help you plan and carry through a Christian wedding service that fulfills your highest expectations and that is consistent with the United Church theology and understandings of the significance of Christian marriage.
Because marriage is an integral part of the life of the church community; you are encouraged to make St. Andrew's your church home if you do not already have one.
A wedding is a sacred thing as it is two people coming together before God and their friends and family vowing to love each other and build a life together. It's a way of life that we believe captures what God wants our relationships to look like: ones that are uplifting, honouring, and loving.  Our minister will work with you to keep this aspect of marriage present, while still creating the style of wedding (traditional, contemporary, etc) you want.
Because we believe this to be a sacred and important decision, we ask that All couples being married through St. Andrew's United Church partake in a per-marital course which can help you invest in skills that will help you have a more satisfying marriage.
These are courses for couples with good relationships who want to make them better.
You may also take a counseling course at a location convenient for you. Upon completion of a Marriage Preparation Course, a certificate or letter is to be submitted to the Church Office.
A Marriage License is required for all weddings. It is the responsibility of the couple to provide the license to the Church Office no later than one month prior to the wedding. It can be purchased at any Alberta Registry Office.
Two witness are required to sign the legal document during the wedding ceremony and they must be at least 18 years of age.
Flowers and decorating are your responsibility. It is the responsibility of the family to remove the flowers and clean the sanctuary of decorations after the wedding.  
We know you want to have special pictures of this important day. We simply ask that your photographer respect the ceremony and not be a distraction.
Baptism is a symbolic action that signifies the new life God gives us as we join the church community.
Baptism uses water as a symbolic cleansing that signifies the acceptance of new life within the church family. The sacrament of baptism is the single rite of initiation into the Christian community, the church.
St. Andrew's United Church offers baptism to all ages. We believe the gift of God's love doesn't depend on our ability to understand it, so we baptize people as infants right up through adulthood.
With children, instruction is given to parents or sponsors to equip them for the child's Christian nurture. During the ceremony, everyone in the congregation pledges support for the child and his or her parents.
Baptism is not a requirement for God's love. God loves and accept people unconditionally, whether they are baptised or not.
Baptism in the United Church is recognized by all denominations of the Christian church that practise infant baptism. Similarly, if people have already been baptized in another church, the United Church recognizes their baptism and welcomes them as Christians.